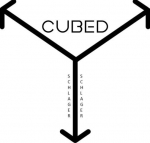 Quality homes designed and built for Boronia Gardens Village by Schlager Homes
'Cubed By Schlager'
In 2016, Schlager Homes were the Great Southern's most awarded builder. Their recently released modular home range 'Cubed By Schlager', is every bit as efficient and charming as the rest of their beautiful home designs.
Cubed by Schlager brings a new approach to quality in the modular home industry. With a construction period of just three to four months, homes are constructed on site in a fraction of the time it takes to build traditional homes. Buyers have a choice of one bedroom, two bedroom and three bedroom designs offering a wide choice of layouts to suit individual needs.
Each home is constructed using top quality materials, with prices starting from just $269,000. Every home will be designed and constructed to achieve a high level of energy efficiency and buyers will appreciate the open plan layout of these architecturally designed homes.