6 Simple Steps
There is nothing more exciting than purchasing a new home.
We will guide you through every step of the process to help you design your dream home.

Step 1. Visit us at the Village
Upon visiting the Village you'll be amazed at the quality layout and presentation of our Village. Landscaping is to a high standard, with the large open internal roads and plenty of space between homes separating Boronia Gardens Village from other lifestyle villages. We can walk you around the Village and show you the many features that make residents proud to call Boronia home.
Step 2. Select your Home Site
With a range of Home Sites available, we can help you select the perfect site for your lifestyle. Be it a need for a larger or smaller garden, more privacy, better views or choosing from one of our existing home and site packages, there is something for everyone. To secure your home site, a small deposit of just $2,000 is required.
Step 3. Select your Home
Boronia Gardens has a number of standard home designs with a range of floor plans to choose from, making the design and selection process easy. Should you wish to modify an existing design or create your own custom home, our expert home designers are on hand to assist you. From here, you can choose the colours, tiles and bench tops to give the home your own unique style.
Step 4. Sell & Sign
We understand that you may need to sell your existing home before you can pay for construction of your new Boronia Gardens home. We work with you throughout this process. Once you do sign up to build, your payment can be made in installments, meaning you don't need to pay a significant sum at commencement.
Step 5. The Build
Sit back and relax while your home is constructed by our local builders. We can arrange for a site visit so you can watch the build take place. All Boronia Gardens homes come with an amenities package that includes paving, carport, reticulation, soil preparation and a rainwater tank which we discuss with and arrange for you.
Step 6. Move In
We can assist you to move into your beautiful new home, and familiarize yourself with the village. The residents are friendly and helpful- you'll feel at home in no time!
Monthly Fee Information
Your monthly rent doesn't just cover continued leasing of your site, it also includes a range of other items such as:

All local government rates and taxes
Water rates and consumption
Household rubbish removal
Upkeep of roads, signage and street lighting
Maintenance of reticulation
Maintenance of Village gardens and landscaping
Year round use of all current and future facilities
Complimentary membership to Albany Leisure and Aquatic Centre
Security- monitored gated entry with emergency dialler
Weekly morning teas offering a chance to discuss the Village with other residents and visitors.
Standard Home Specifications
Homes in Boronia Gardens Village are designed and built by award winning local builders.

Each home is priced according to a standard set of specifications, details of which are provided here. Most of these specifications can be altered to your liking, however this may in some cases incur additional costs. Should you wish to customize any aspect of your home, we are more than willing to assist.
Amenities Package
Each purchase within Boronia Gardens Village receives a complimentary amenities package worth over $25,000!

The following items are included as part of your package:
Standard Double Carport
TV Connection (Digital TV Antenna)
Phone, Water, Gas and Electrical connections1
Home Footings
Paving to driveway, cross-over and paths (up to 100m2)
Stormwater Drainage
Plant Allowance2
Garden reticulation and soil preparation
2500L Rainwater Tank (including connection to house)3
Clothesline
Optional Add-Ons include:
Solar Panel4
Hot Water System5
__________________________________________________________
1. Package assumes service connections to 1 bathroom, 1 toilet and 1 phone. Service connections for additional bathrooms, toilets or phone lines will incur additional charges.
2. Package is intended to provide purchaser with flexibility to undertake their own planting.
3. An additional tank may be added at a discounted cost.
4. For an extra cost a package of 1.2kw Solar Panel system (8 x 250w panels) and a 2.5kw inverter can be provided. Additional panels may be added at further cost.
5. For an extra cost a package of 1 Midea 170L hybrid heat pump and Instantaneous Gas Booster 20l pm can be supplied.
Deposit Forms
Reserving your ideal Home Site is easy!
By completing this form and making a $2000, refundable deposit, you can reserve your Home Site today. With sites leasing fast, you'll want to get in quick!
For further information visit us at the Village or contact Fay & Murray McLean on 0427 532 054.
Your lease
Aside from designing your home, it is important to know what your lease involves.  
Leasing a site at Boronia Gardens is a two step process. The first step involves signing an 'Agreement to Lease', a binding agreement that reserves your selected site and enables construction to commence on your new home. This document contains confirmation of purchase price and home specifications (including plans). A draft Residential Tenancy Agreement is also included as an appendix, so you can review the provisions before signing.
The second and final step is to sign a Residential Tenancy Agreement prior to moving in. The Agreement specifies all rent payment details, the period of time for which the lease operates in, and other matters of importance. This ensures that the guidelines for living in Boronia Gardens Village are outlined from commencement. We are always available to answer any queries you may have.
A sample of these documents can be provided upon request.
Frequently Asked Questions
Designing and moving into a new home can be daunting, however the Boronia Gardens team are here to make the transition as easy and stress-free as possible.  Below is a list of Frequently Asked Questions that prospective and existing residents have asked:

What kind of lease is it?
Boronia Gardens Village utilises the WA Government's standardised Residential Tenancy Agreement document.  The Agreement enables you to purchase a home, while leasing the land it is situated upon. The benefit of this arrangement is that you will not have to pay stamp duty or settlement fees.
How long is the lease?
The lease is a fixed-term agreement for a period of ten (10) years, with an option for a further ten (10) years.
What does my lease cover?
Your lease provides you with surety that the site your home is situated upon is exclusively yours to use, and outlines lease terms in return for a regular monthly rental fee. The rent covers:
All local government rates and taxes
Water rates and consumption
Household rubbish removal
Upkeep of roads, signage and street lighting
Maintenance of reticulation
Maintenance of Village gardens and landscaping
Year round use of all current and future facilities
Complimentary membership to Albany leisure and Aquatic Centre and Albany Menshed
Security- monitored gated entry and emergency dialler
Weekly morning teas offering a chance to discuss the Village with other residents and visitors
What happens when my lease ends?
Upon finalization of your ten (10) year lease term, you have the option within your lease agreement to extend your leave for a period of a further ten (10) years. The Boronia Gardens team will work with you at this time.
What happens if the Village is sold?
Your lease will remain valid, as it is for a fixed-term. Your rights as both the owner of the home, and the lease holder of the home site would remain. Any new purchaser/ operators would be required to honour this.
Am I able to receive Rent Assistance?
Everyone's circumstances differ, but we are happy to assist you with any queries you may have regarding Rent Assistance, or alternatively you can visit the Centrelink website at https://www.humanservices.gov.au/customer/services/centrelink/rent-assistance
How is management of the Village coordinated?
The Village management is coordinated by Samuel Bean (Development Manager) and the Boronia Gardens team. There are regular meetings which offer the opportunity for discussion, all over a cup of tea or coffee and cake.
What activities can I get involved in?
Aside from the morning teas and craft activities on Wednesday mornings, there is a community garden where some of our residents grow all sorts of fresh produce. There are numerous sport and social clubs located nearby, including the Albany MenShed and the Albany Golf Club (of which Boronia Gardens is a sponsor). The Albany Leisure and Aquatic Centre is conveniently located right across the road and offers a range of activities.
If you would like to find out more about how you can join these or other activities (or if you have any suggestions for social events at the Village), please speak to Samuel Bean or our Village Coordinators - Murray and Fay McLean.
Open Days
Boronia Gardens has regular Open Days, offering the opportunity to visit the Village and meet the Boronia Gardens team and the Village residents over a cup of coffee and cake. 
Residents are often kind enough to open their homes, allowing visitors to walk through and see the high quality designs on offer.  Keep an eye on our latest news page for information about our next open day, or contact Murray or Fay McLean on 0427532054 for details.
Village Plan
Stage 1 of Boronia Gardens Village is almost complete. Construction of Stage 2 due to commence in late- 2020.
For more information on final available Stage 1 sites, visit the Now Available page.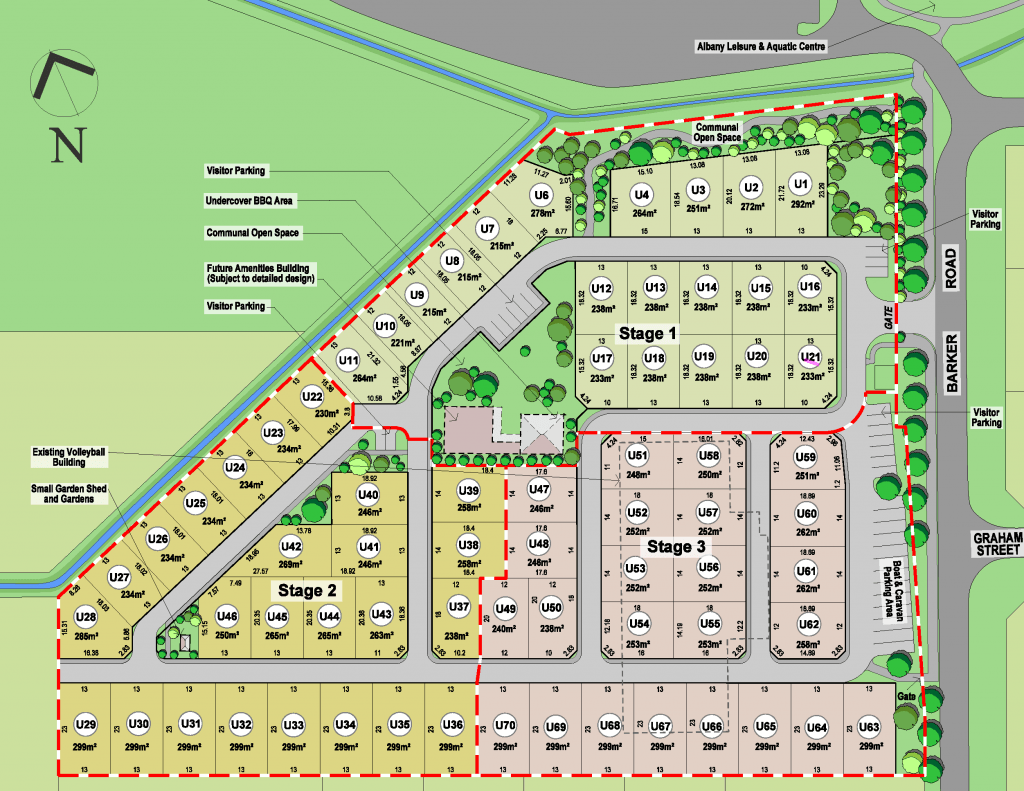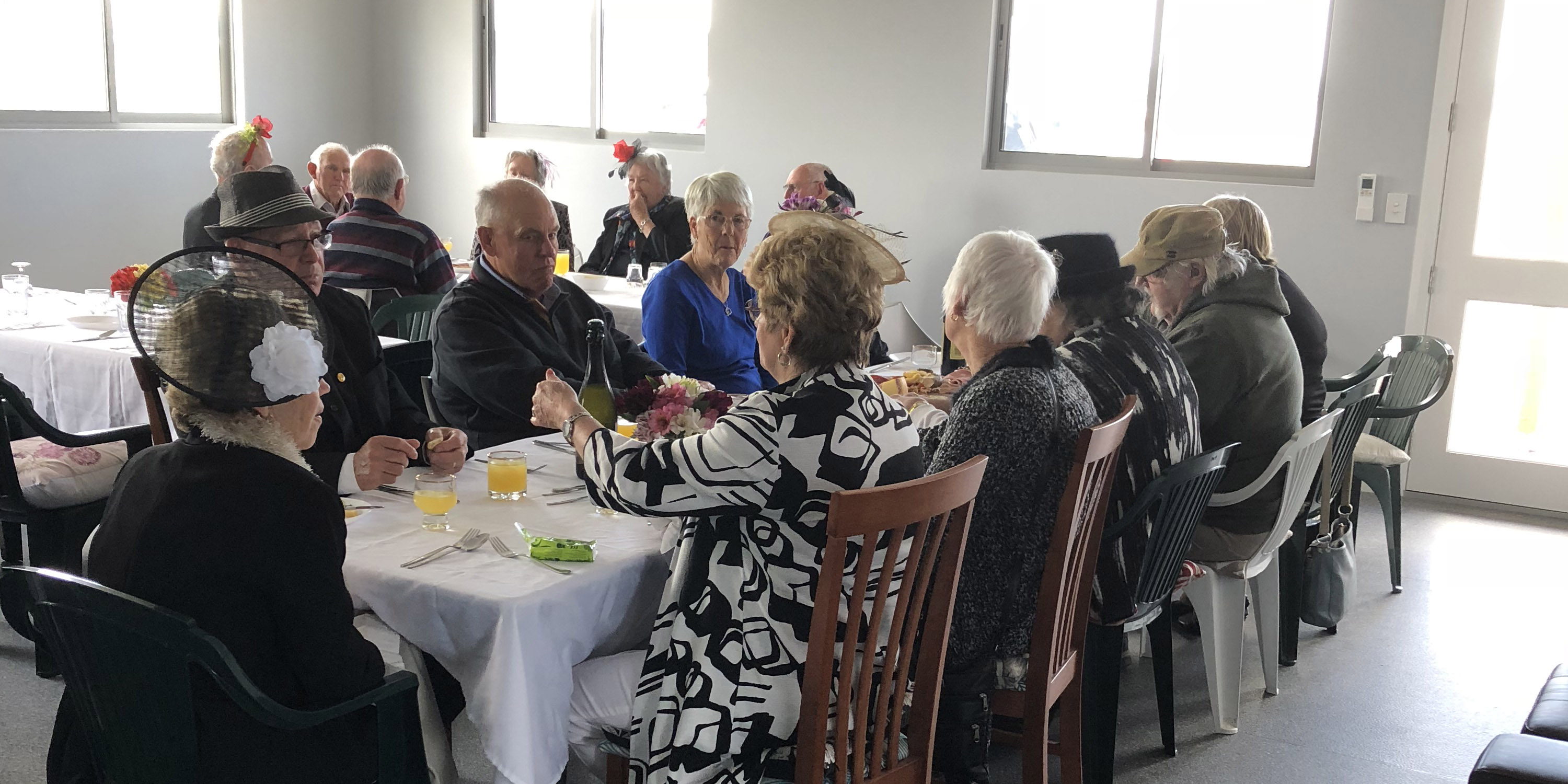 Each year the residents of the lifestyle village, Boronia Gardens Village and invited guests get together to enjoy…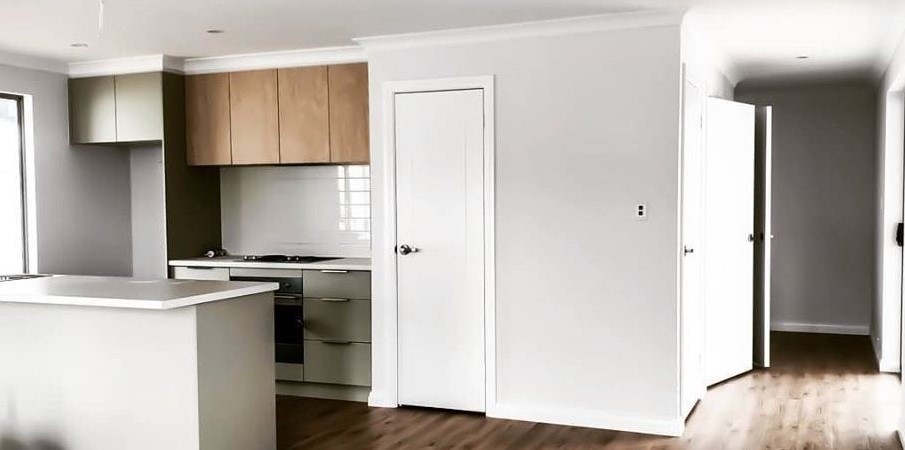 On the 26th February 2020, Boronia Gardens Village will be opening the door of the brand new display…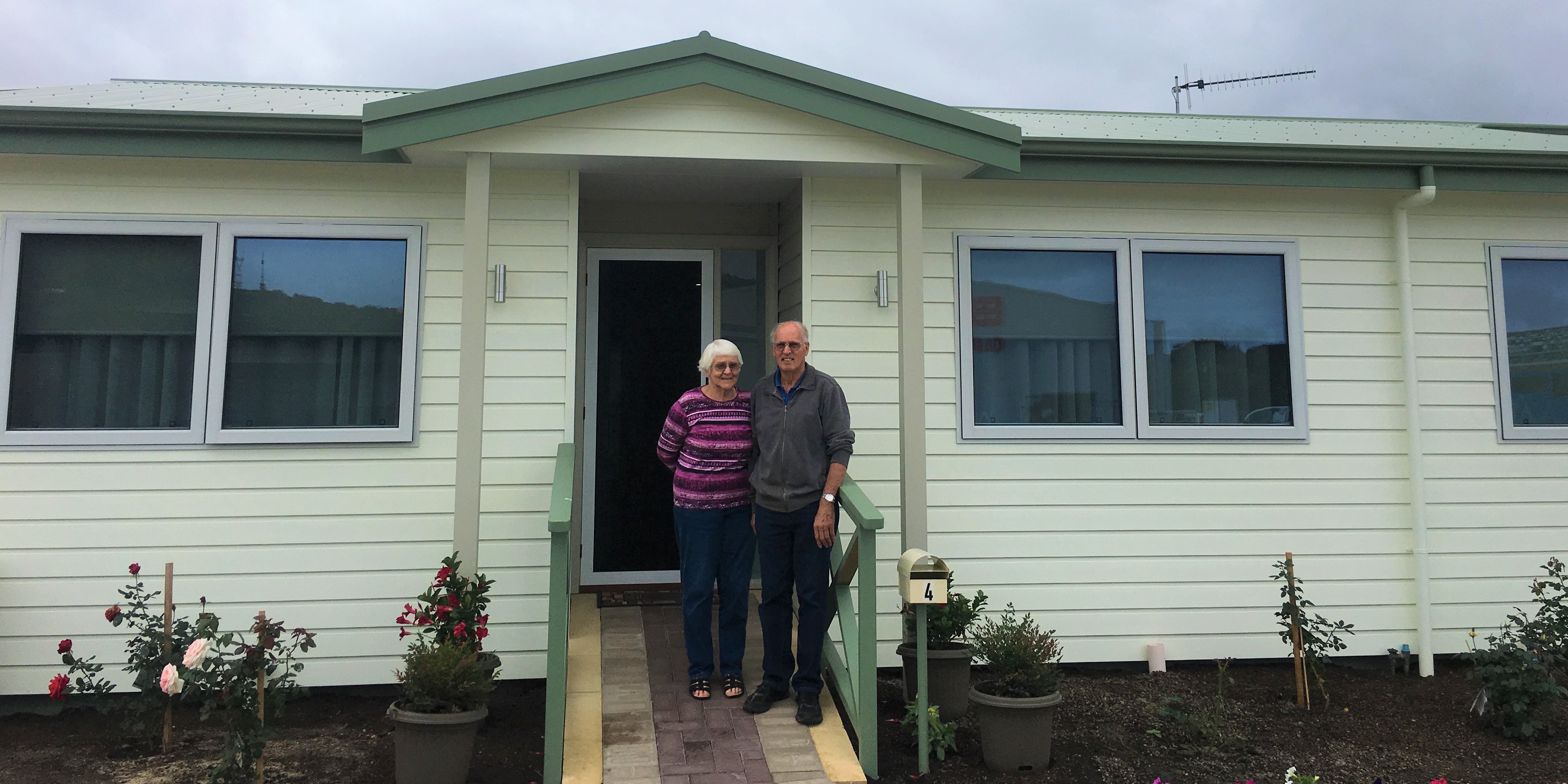 Trevor and Jean are the latest addition to our Boronia Gardens community. Hear what they have to say…